This post is also available in: Français (French)
Women of colour
Thri
v

e

"On the journey to parity, leave no woman behind.
Let's work together and transform the workplace."
Why WOCThrive
Valuing the most marginalized people in the workplace will mean inclusion for all.​
Who we are
WOCThrive is a community of women and men experts who know what needs to be done to achieve positive disruption in the workplace.​
What we do
We engage all stakeholders to ensure women of colour take their place in leadership and get the recognition they have earned.​
About Us
WOCThrive is an organization led by women of colour who understand their unique challenges and know what needs to be done to effectively identify gaps, implement solutions, and create opportunities for diverse female talent to thrive, lead and contribute. We know that creating inclusive environments for WOC has collateral benefits for a more engaged, innovative and high performing workforce overall.​
We at Women of Colour Thrive want to work alongside our Indigenous sisters to make positive change for BIWOC women. We are a national organization who recognize and acknowledge that we are operating on unceded lands. We are committed to working with other women's organizations to address systemic racism and find sustainable solutions to enable Indigenous women to regain their rightful place. We know that opportunities for Indigenous women benefits our society as a whole and Indigenous communities.
Partnerships
If your organization has services or programs that you believe would be helpful to progressing women of colour, we want to hear from you!​
Sponsorships
We cannot do this without corporations and foundations contributing to these solutions. We believe that all sectors can play an important role in moving the needle on creating inclusive workplaces and ensuring that women of colour feature in their talent pipeline and in leadership positions. Our sponsorship packages are designed so that you can find the level that is aligned with your capacity and values. ​Join Us!​
"

We will

 

only achieve inclusive workplaces when

 

everyone

 

has access to

 

opportunities.

"
Founder and Chairperson of the board

"We believe that parity without diversity is exclusion, inequity & inequality!"
As a woman of color, Fabienne Colas's primary mission is to continue to create platforms that amplify Black voices and show a diversity of voices, faces and points of view in our society. Through the Fabienne Colas Foundation (FCF), she supports, awards grants and promotes independent films and Black artists who, otherwise, would be invisible. One of the Foundation's most impactful accomplishment is the FCF's Being Black in Canada program – Canada's largest incubator dedicated to Black Filmmakers presented by Netflix in collaboration with National Bank.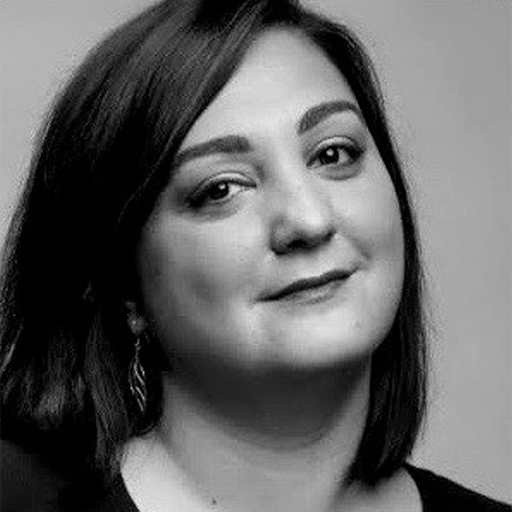 Talar Adam
Press Relations Specialist ​
Anglophone Media
Andrea Este
Strategic Programming Specialist​
Véronique Fecteau
Attachée de presse
Médias francophones ​
Fabienne Colas, Founder and Chair of the Board and Nicole Piggott, President and Chief Inclusion Officer had the privilege of being interviewed to introduce Women of Colour Thrive on March,17 2021. Read interview on LaPresse.ca
read more